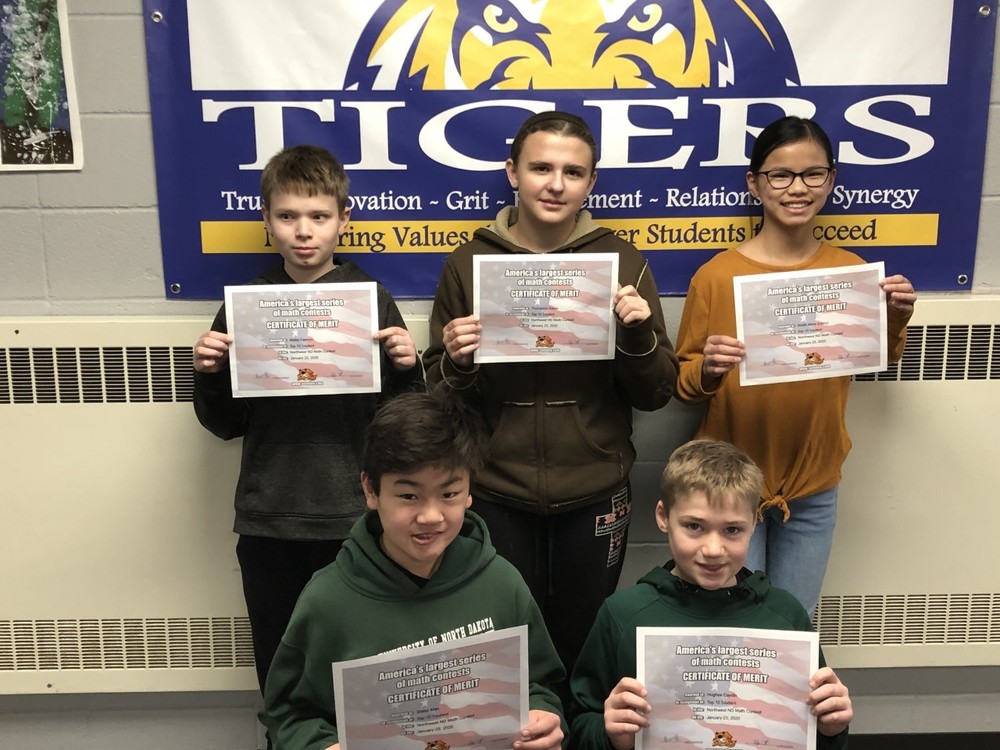 Northwest ND Math Contest Winners!
Trenton School
Tuesday, January 28, 2020
The Trenton 6th Grade Class was the overall winner of the Sumdog's Northwest ND Math Contest with a score of 381! The class will get a free 6 month subscription for the mathematics website. The top 5 students are listed below:
1st Place: Camryn Melby
2nd Place: Libby Smith
3rd Place: Max Slater
4th Place: Caydin Hughes
5th Place: Sarea Thompson
Congrats to these students and the entire 6th grade class!
#TigerPride