Elementary Volleyball Information... Elementary VB for grades 5 and 6 will start Monday, August 26. Practices the first week will be held from 5:00-6:30 PM with no practice on Wednesday. All athletes must have a sports physical (contact your preferred clinic) and appropriate gym shoes. The coach will again be Sarah Farmer and she will share additional practice and game information at a later date.

LOCATION CHANGE The August 20th School Board Meeting will now be held at the Trenton Housing Authority, 402 3rd Ave in Trenton. Please call the school for any questions.

Volleyball Practice Update: UPDATE/ Volleyball Practice Grades 9-12th August 19-23 10AM-11:15 at Trenton Track. Raymond Center 3:30-5:30. Bus leaves at 3 PM from Trenton High School. Junior High Tiger Volleyball practice 7-8 grades (August 21th- 23rd 3:30-5:30 Raymond Center) Bus leaves at 3PM Sharp. Don't forget those sports physicals

TRENTON SCHOOL NOW HIRING! Paraprofessional Job Openings Applications can be found at
www.trenton.k12.nd.us
or by calling the Business Manager at 701-774-8221.

FOOTBALL PRACTICE SCHEDULE August 12th -16th 7:00 - 9:00am and 9:30 - 11:30am Middle School is welcome to attend the second practice August 19th - 29th 6:00 - 8:30pm September 2th - Season End 3:40-6:00pm except Wednesday - 5:30pm

FOOTBALL ANNOUNCEMENTS! Parent and Athlete Meeting August 9 at 7:00pm OR August 10 at 10:00am at Trenton Fire Hall Every athlete must have a parent or guardian attend one of the two scheduled meetings. Athletes will not be allowed to compete until a parent meeting is completed

TRENTON SCHOOL NOW HIRING! Library Paraprofessional Job Opening Applications can be found at
www.trenton.k12.nd.us
or by calling the Business Manager at 701-774-8221

Eight Mile School District will hold a Finance Committee Meeting Wednesday, July 10, 2019 11:00am Trenton Head Start Building

VOLLEYBALL CAMP! Tuesday's July 9, 16, 23 and 30th at Bainville High School from 5:00 - 6:30pm CT Students entering 9th - 12th grade will be $5.00 Any questions please contact Coach Lind at
chris.lind@k12.nd.us
#tigerpride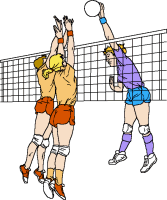 UNOFFICIAL RESULTS June 18, 2019 School Board Election Anita Falcon and Jenny Fernholz have received the highest number of votes for a term of 3 years. Brom Lutz has received the highest number of votes for a term of 1 year.

Special School Board Meeting! 5/30/2019 beginning at 3:00pm at Trenton Indian Service Area - Food Distribution Office

Summer Office Location and Office Hours During the building remodel this summer, Trenton School will be closed, but the administration office will be open in the Headstart Building on the west end of the campus. Summer hours are Monday-Thursday, 8:00AM to 2:00 PM.

Driver Education Information: Monday, May 20: Mandatory Parent Meeting for all participating students and a parent: 6PM at the TISA Gym. A full course schedule will be shared at that time. Classes start Tuesday, May 21 at 8AM. Requirements •Mandatory Parent and Student Meeting. •The cost is $250.00 per student. •The student has to be 14 ½ and have their driver's permit. •Full attendance is required by the state to receive certificates. •30 hours of classroom •6 hours driving behind the wheel •6 hours observation •Student drives with parent 50 hours (throughout the year) before driver's license test at DMV. The class is taught by Mrs Earle, the High School Math teacher. Students will receive: •¼ elective credit: •Certificate to have for DMV for license and insurance.
Trenton community: I am looking for four small trophies to repurpose for field day awards. If you have one that you would donate, please contact the school. Thanks! Mr. Schultz
K-6 Parents: If you and your child are participating in the Jump Rope for Heart Donations, please get any donations that you might have to Mr. Schultz by Friday, April 26th. A reminder will go home as well in the next couple days. Any checks/cash goes in the envelope and sealed.
If you ordered from the first round of the Trenton Store apparel, your orders are in. You can pick them up in the main office at the school.
Last day to order on the 2nd order of Trenton gear! Shop closes at midnight tonight!
http://bit.ly/2Fd2upv

We are loving our new app! Download today for free from the Apple App Store or Google Play by searching "Eight Mile School District, ND"

Reminder: Parents have the ability to "Request to Withhold Directory Information for the 2018-19 School Year". You can located the Directory Info Opt Out Form located under "Student and Parent Information" under "Documents".

Trenton Parents: Please remember to dress your children in weather appropriate clothing for outdoor play. Be sure your kiddos have coats, mittens, hats, and outdoor footwear!

Kindergarten Registration is coming up! Please bring official birth certificate and immunization record. Student must be 5 years old by July 31.